BEST BAMBOO AND PLA DINNERWARE FOR YOUR KIDS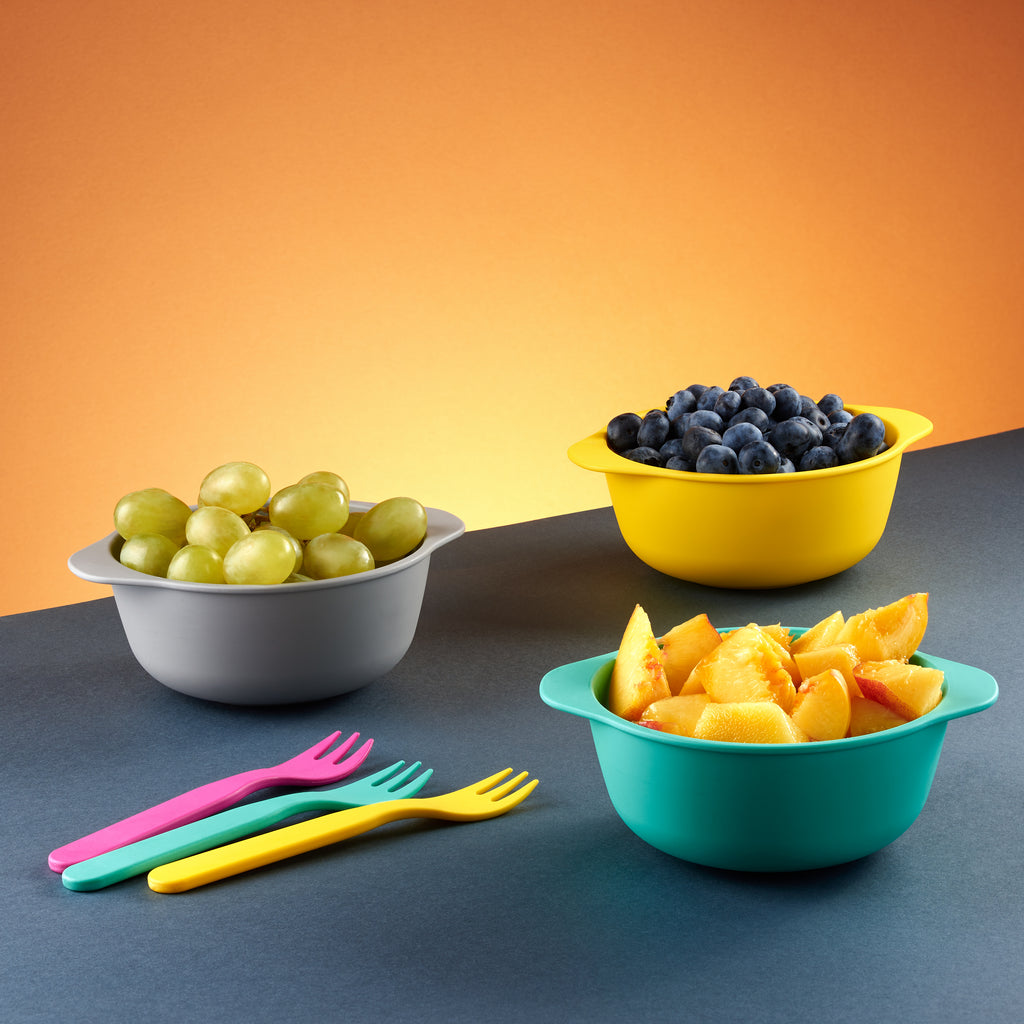 Organic dishes are popular among adults and children. They are even more relevant  for the latter due to the lightness, strength and high environmental friendliness. In our online GET FRESH store you can find a great variety of plant-based and bamboo dinnerware:
Bamboo as a plant does not have a specific pungent odor. And it does not smell at all after drying and the heat processing. The same can be said about PLA dinnerware. Therefore, a PLA plate or PLA cutlery as well as a bamboo bowl or a bamboo cup does not add extra aroma to the food or drink. Both plant-based and bamboo dishes for kids can withstand intensive cleaning in the dishwasher at temperatures up to 70 degrees. Moreover, plant-based dinnerware is microwave safe. So, it can be used literary without any restrictions. And when the PLA or bamboo kids utensils are used up, you can be calm about the environment as natural raw materials do not harm it.
Most of our products are assembled into ready-made sets, which include all the necessary appliances for enjoyable usage. Some sets are decorated with cartoon or fairy tale characters, like our animal divided plates. As a result, our bamboo and PLA dinnerware is cute, colorful and interesting, which is sure to please the little ones. Find your favourite kids plate/bowl/cup/spoon in our collections on the website!