SAY NO TO PLASTIC - HELP OUR PLANET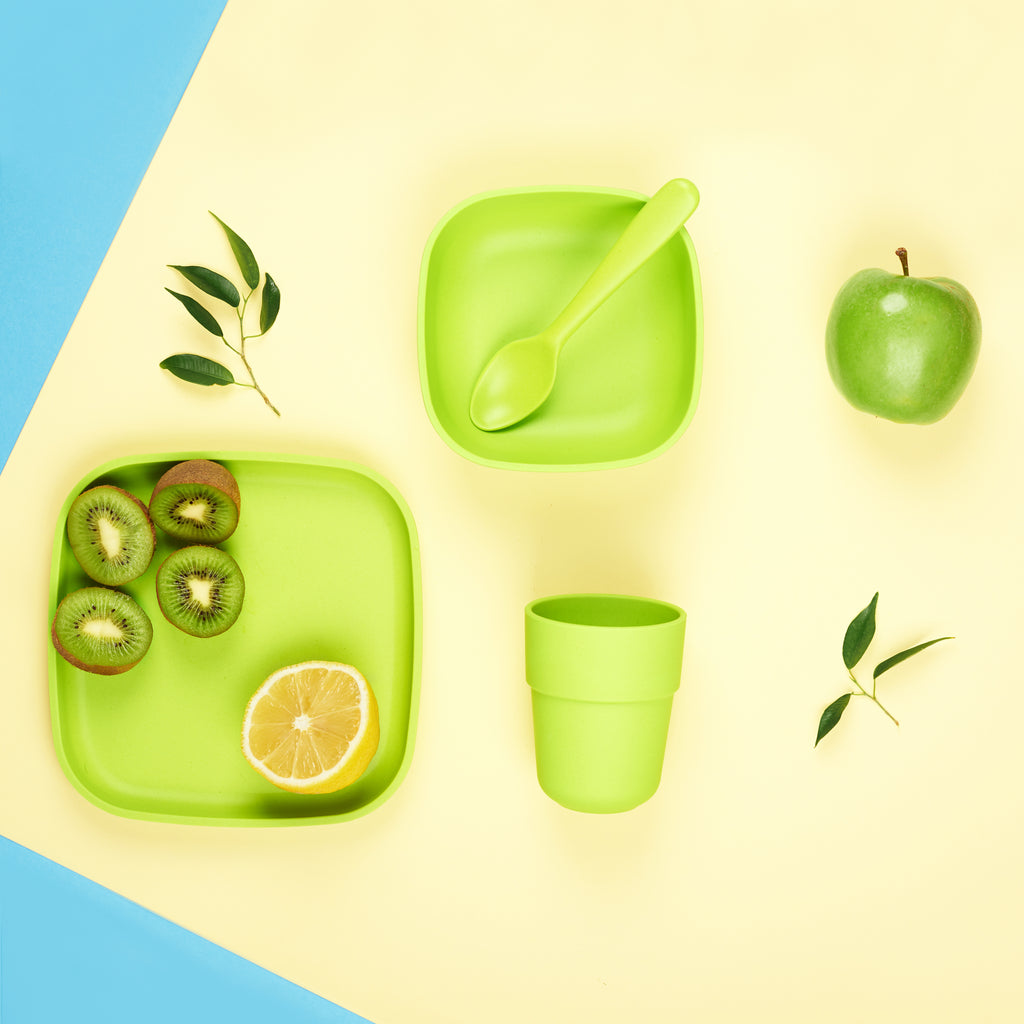 In the past century humans have produced and used piles of plastic. Yep, it is obviously cheap, durable, light and versatile. However, all of it eventually ends up in the ground, in the air, and in the sea, which leads to irreversible consequences such as reduction of animal and marine species, pollution of oceans and lands, and global warming.
Our dear planet is suffering and drowning in the plastic! We need to safe it!
With this concern in mind and with love to all the kids in the world we have produced our lovely GET FRESH bamboo dinnerware, that is the best alternative possible to nasty plastic.
One of the simple rules to help the planet is "Reduce, reuse, and recycle". And with our bamboo kids dishes it becomes easy peasy lemon squeezy, because of the following reasons:
1.Our dinnerware is made of natural materials such as bamboo fibre, that do not contain any bit of plastic.
2.GET FRESH bamboo dishes are reusable and versatile: you can use them for many years in a row for anything and everywhere you need starting from daily meal routine to picnics and even traveling!
3.Aaaand, of course, our bamboo dinnerware is biodegradable and it takes about 2-3 months to break down in the soil without any harm to our precious Earth. 


So, take one step further in being eco-friendly and do not hesitate to visit our Shop to choose the dinnerware that suits you :)