SAY "NO" TO PLASTIC! BAMBOO DINNERWARE IS A GOOD OPTION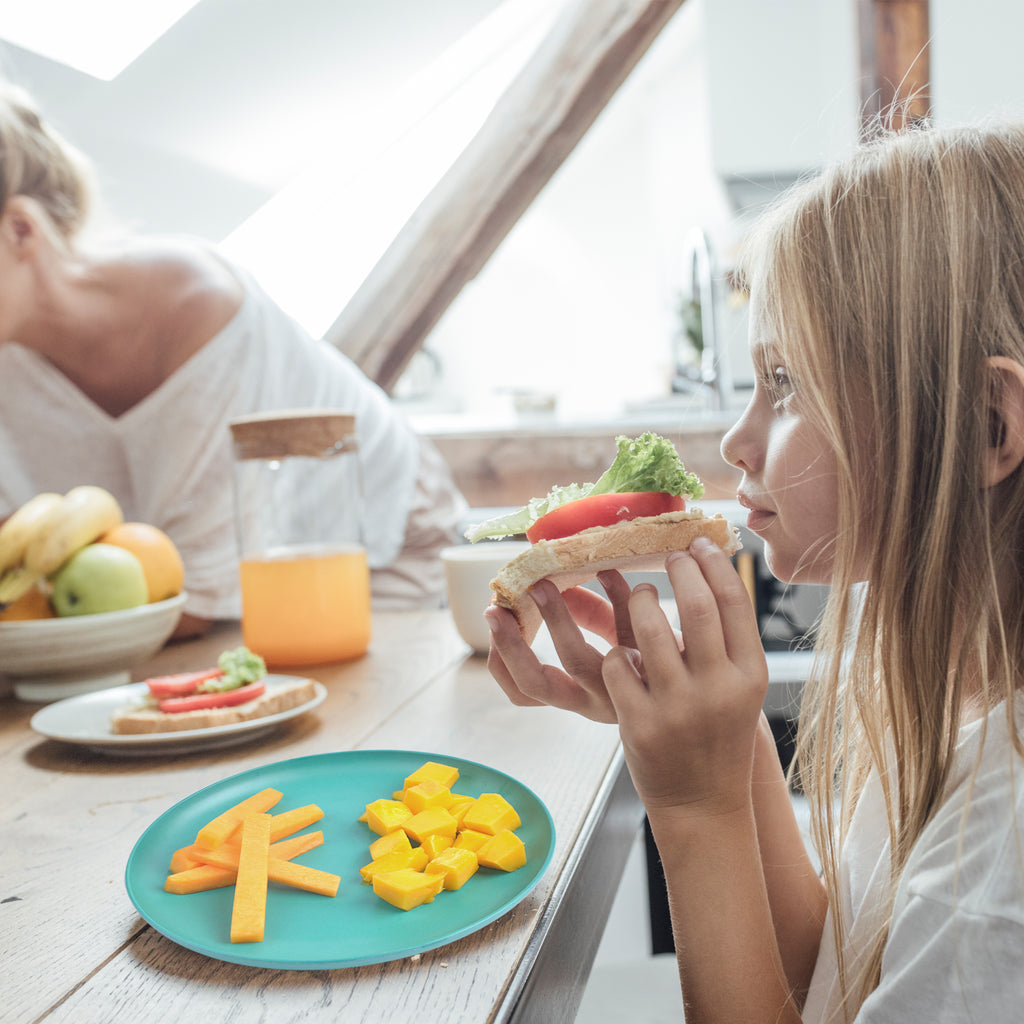 As we want to teach our kids form a young age to take care of our planet in order to preserve it for future generations why not consider teaching them to choose natural clothes they wear and natural dinnerware they eat off?
Probably the first step here is saying NO to plastic which is very harmful to the environment. Children's natural plates are made from different materials. The most common are ceramics and glass. But these kinds of plates are best for older kids.A toddler can accidentally break it and get hurt.
Unbreakable bamboo dishes are a great option for the little ones as they are safer. We should always aim for as kids' plates, cups, spoons etc as possible because when you use plastic tableware some harmful components can get inside with kids food. Hardly any caring parent would like that.
We keep an eye on the quality and design of our Get Fresh Bamboo dinnerware, using our own kids as reviewers. We want bamboo dishes to be not only safe and eco-friendly but we also want your kids to enjoy their meals even more when using them. There is a great variety of baby and toddler products which can be viewed at getfreshbamboo.com/collections
You should select the tableware for your kids with great caution. As their health depends upon what they eat.