PLA KIDS DINNERWARE IS ECO-FRIENDLY AND BENEFICIAL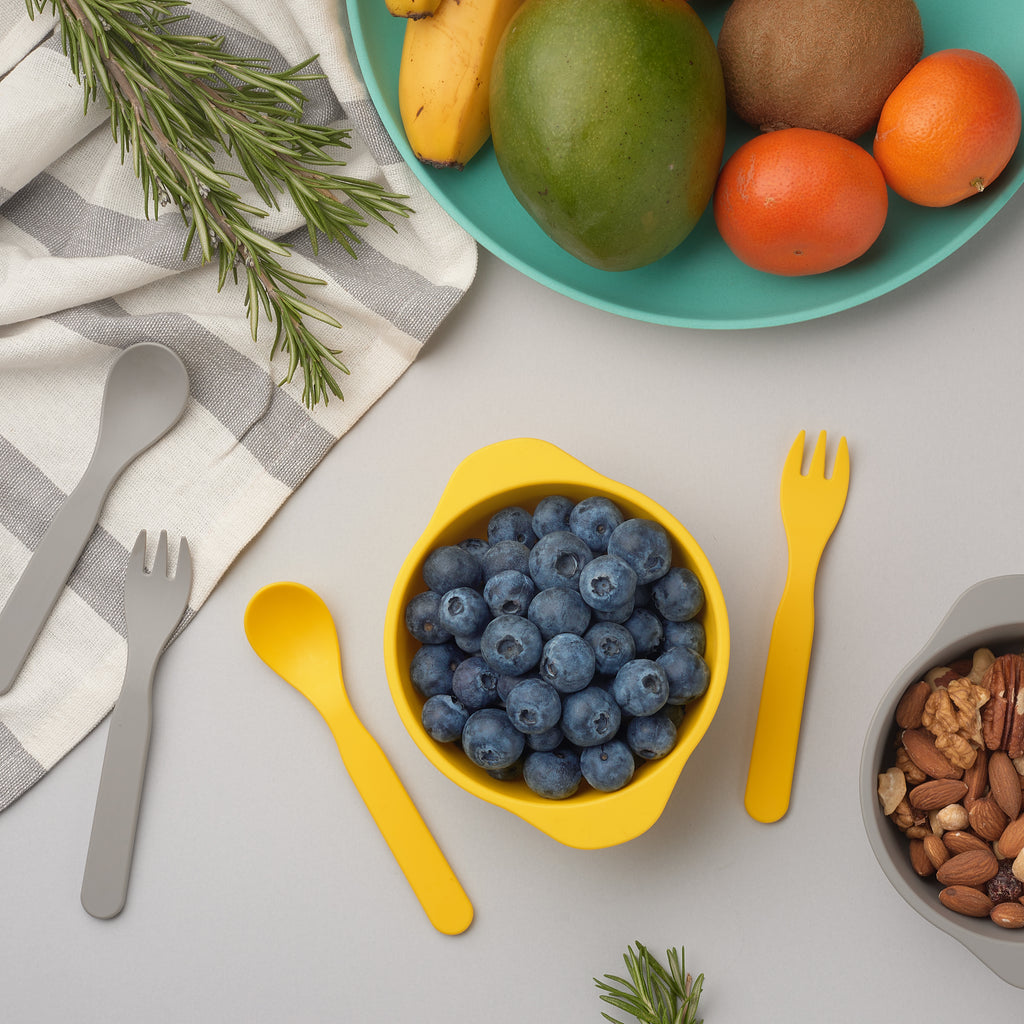 In recent years, there has been a growing awareness of the impact of our actions on the environment. Becoming more conscious about our carbon footprint, we are beginning to make changes in our lifestyle that can have a positive impact on the planet. One of the changes we can make immediately is to switch to eco-friendly PLA dinnerware for children.
There are many options for eco-friendly kids' dinnerware, made from different materials such as bamboo, PLA, wheat straw, and cornstarch. These materials are renewable and biodegradable, meaning that they can be recycled or composted after use. If you would like to find out more about bamboo dinnerware or PLA dishes - you are welcome to our blog page, where different issues, concerning the usage and taking care of natural dinnerware for kids and toddlers, are discussed.
Eco-friendly PLA dinnerware is made from sustainable materials that are renewable and biodegradable. Unlike traditional plastic dinnerware, which can take hundreds of years to decompose, eco-friendly dinnerware is designed to break down naturally and without causing harm to the environment.
The use of safe and eco-friendly dinnerware for kids and toddlers is particularly important because children are more vulnerable to the harmful effects of plastic and other toxic materials. Plastic dinnerware can contain harmful chemicals such as BPA, which can leach into food and have negative health effects. In addition, plastic dinnerware can be a choking hazard for young children, especially if it breaks or shatters.
By using PLA Kids' dinnerware parents can ensure that their children are not exposed to harmful chemicals and are protected from choking hazards. In addition, our PLA bowls, plates, and cutlery for kids are designed to be colorful and fun, which can encourage children to enjoy their meals and develop healthy eating habits.
Switching to eco-friendly PLA dinnerware for kids is a simple yet effective way to reduce our impact on the environment and protect our children's health. By making this small change, we can make a big difference in creating a sustainable future for our planet.
GET FRESH is ALWAYS A GOOD CHOICE!