PLA KIDS DINNEWARE vs BAMBO KIDS DINNERWARE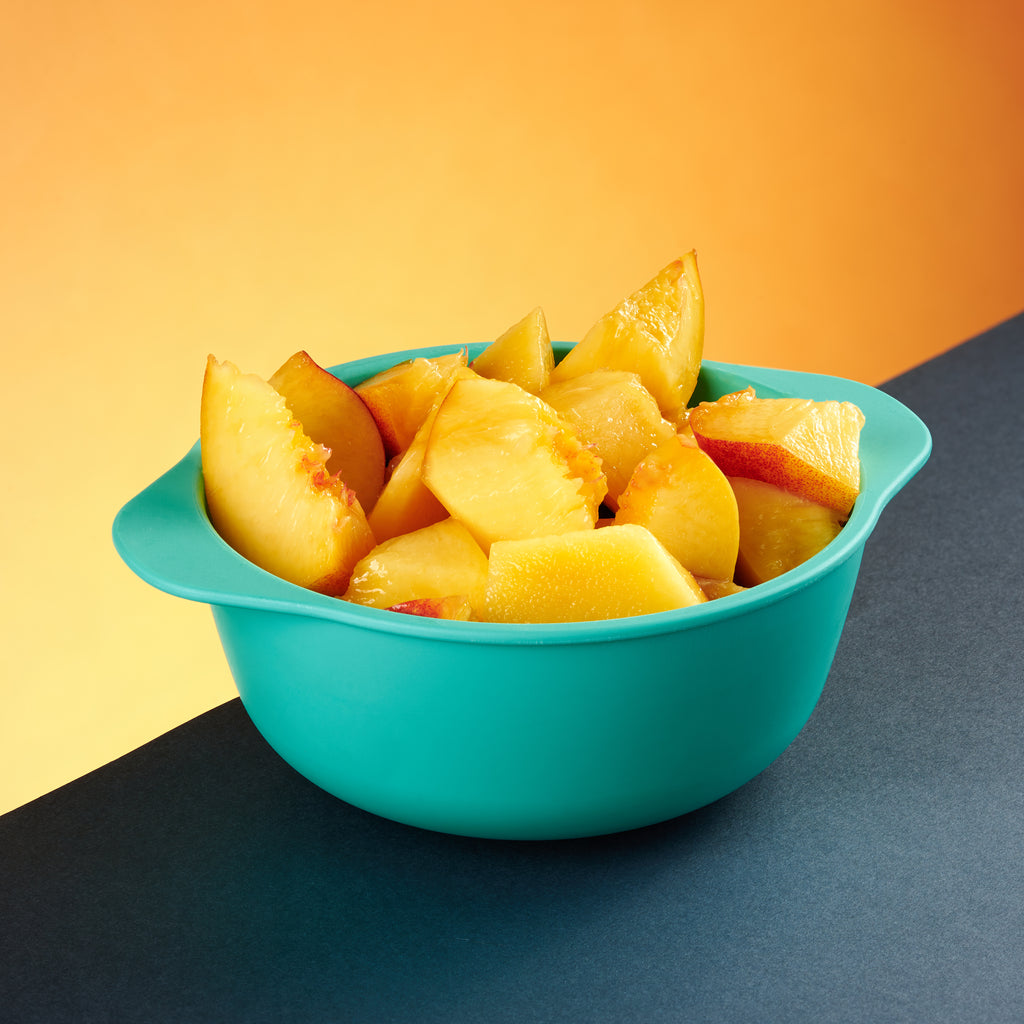 I love bamboo dishes! They are light, environmentally friendly, bright and cute.
 And, to be honest, I didn't plan to add PLA dinnerware to the assortment at first. Of course, no one doubts the benefits of bamboo but I can hardly put them in a microwave, so I wondered why not try PLA dinnerware for kids, which is safe and suitable for microwaves.
 I looked at children's PLA dishes carefully. And then it dawned on me - bowls, cups, spoons, forks - all these goodies for our babies, kids and toddlers are made of plant-based materials! PLA stands for polylactic acid. It can be made from any sugar, such as corn starch, sugar cane or sugar beet.
PLA dinnerware is BPA free, non toxic and FDA approved.
 PROS AND CONS
 Therefore, we can proceed to the comparison of bamboo and PLA dinnerware for kids:
  ENVIRONMENTAL FRIENDLINESS AND SAFETY. Both are top level
  POSSIBILITY TO USE IN MICROWAVE. Here PLA is in the lead! You can safely reheat baby food in it.  It is not recommended to heat bamboo dishes in the microwave.
 POSSIBILITY TO WASH IN THE DISHWASHER.  Both can be washed and will be like new! And you can wash them by hand very easily. Even from buckwheat. Verified.
 IMPACT RESISTANCE. Unfortunately, both bamboo and PLA bowls can crack or split from a very bad fall.
 TACTILE FEELINGS. Both materials are very pleasant to touch.
What AGE is it for? I would recommend our PLA bowls and cutlery for babies from 6 months to 1.5 years old. And bamboo dishes from 6 months to 5-6 years.
 CUTE DESIGN AND NUMBER OF COLORS. Here, in my opinion, bamboo dishes are in the lead. PLA tableware for kids does not have so many shapes and designs yet. But there's a great choice of both bamboo and PLA dinnerware on our website!
  We leave it up to you to decide which option is better as tastes differ. I think, both PLA and bamboo tableware and worth buying for the convenience and variety, at least