HOW TO ENTERTAIN KIDS AT HOME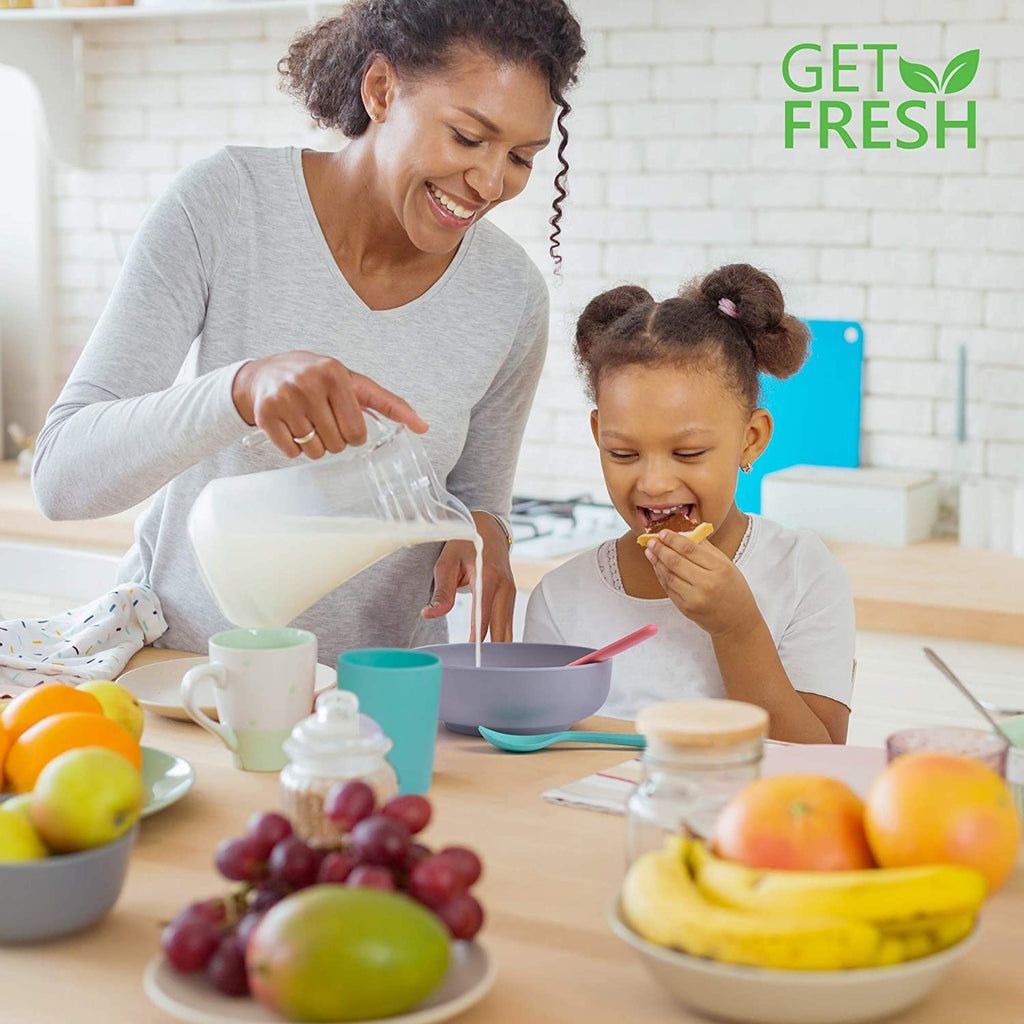 Kids need regular time spent with their parents. Unfortunately, at times bad weather can prevent us from going and playing outside. How to keep your kid interested and entertained at home? How to combine having fun with learning something new?
 The answer is quite simple - invite your kids to the kitchen! Being able to cook is a very useful skill. Make the most of your kids' interest in what is going on in the kitchen. Start off with the basics, asking them to help you with breakfast, lunch, or dinner from time to time. There are a lot of online tips on how to prepare simple and interesting dishes together with your kids. It's also one of the best ways to get started. While keeping the kids engaged in the process of preparing food you can learn colours, fruit, and vegetables and find out the kids' preferences in food. You can use our natural kids' dinnerware for preparing and having meals as it's safe to use and leads to less pollution and resources used. Every positive action has a positive impact and it's a good example for our children.
Try to make sure that during these shared times your kids feel the appreciation and total interest in them. Kids need to know that during these moments, when you are playing games or just hanging out together, or when they are telling the stories of their lives that you are taking great interest and delight in being with them and that you are fully connected to them. Being a good parent means being your kid's best friend.
Get Fresh Bamboo dinnerware is always a good choice!