CONSIDER BUYING BAMBOO DINNERWARE FOR YOUR KIDS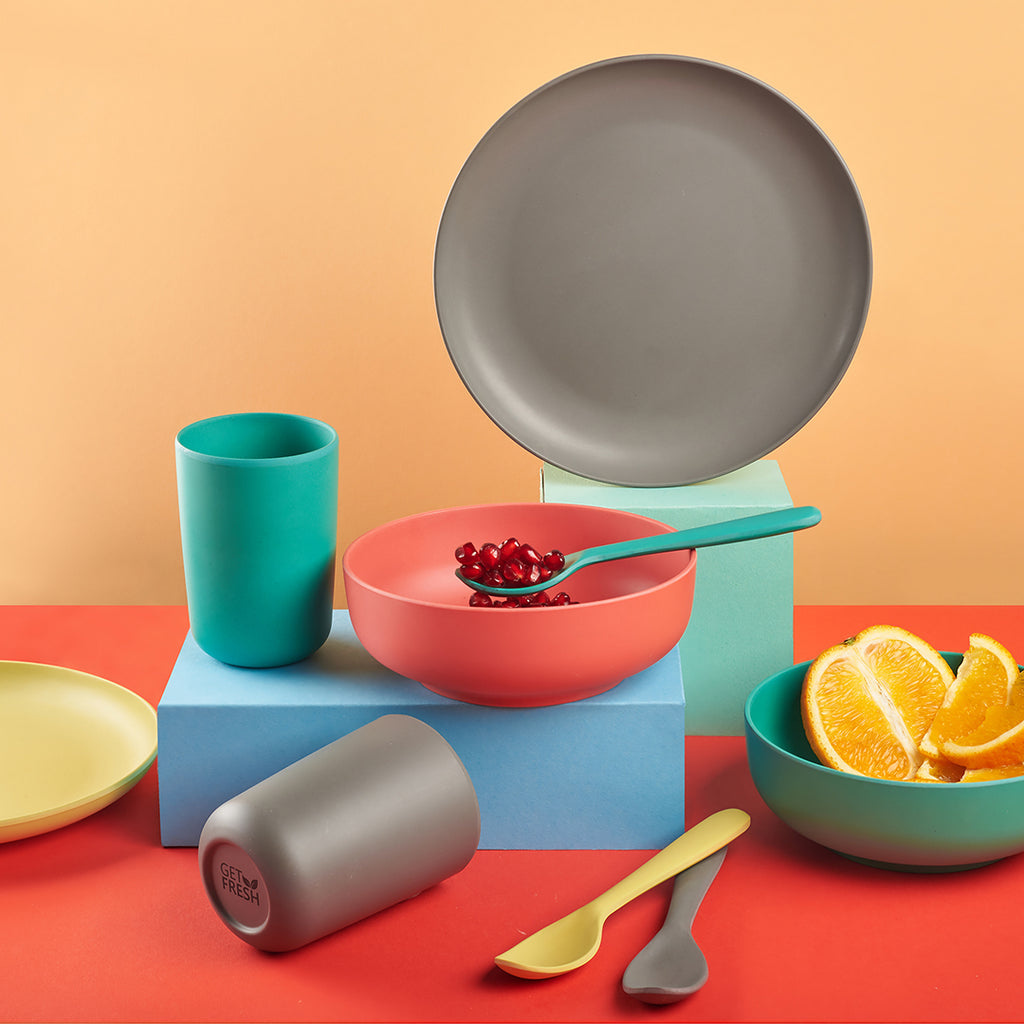 Bamboo plates, bowls, cups and cutlery were first used in the Far East. On the one hand, in Asian countries the raw material for the bamboo dinnerware production grew, literally, underfoot. On the other hand, such utensils have proven themselves well in terms of environmental friendliness, reliability and functionality. Kids' dinnerware made from natural materials has a lot of advantages:
 lack of off-aroma odours;

100% recyclable in the natural environment;

dishwasher safe;

lightness and durability
The most important thing is that it is convenient to eat and drink from bamboo utensils. It is lightweight, which is very important for the comfort of the child. If a porcelain plate breaks into pieces when it falls to the floor, a bamboo plate remains intact in 90% of cases! And it's worth mentioning how much more enjoyable it is to eat off a wooden fork or spoon than from a metal one.

Buying children's bamboo dishes means providing your kid with comfortable and safe dinnerware, making the feeding process exciting and unusual. Choose the appropriate sets in our collections and place your order on the website